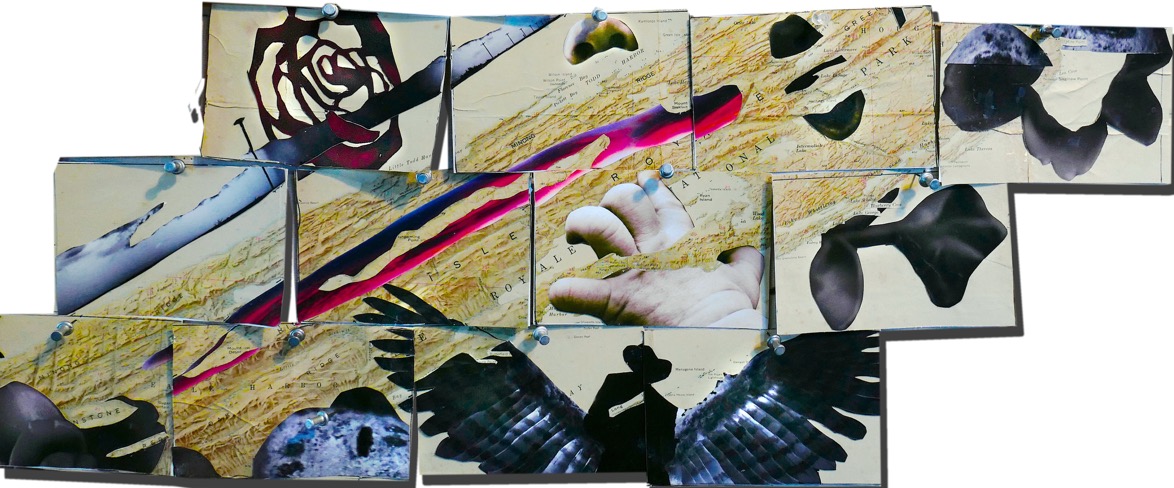 "Wish You Were Here" (detail) 2018
Postcard Collage
(Rino Pizzi source images)
12 x 12 project

Robert Ziebell
is an image based artist creating visual languages with various lens based media. Working from an artist's perspective for over 30 years, Ziebell's work has been shown and supported by the Museum of Fine Arts, Houston, the Dallas Museum of Art, the Contemporary Art Museum, Houston, The Film Center at the Art Institute in Chicago, the Wexner Center in Columbus, Ohio, the The Andy Warhol Foundation, Austin Film Society's Independent Feature Fund, and the Athens, Ohio, Ann Arbor, Michigan, and Florence, Italy Film Festivals. He has been featured in various arts publications including Art-In-America, Art Lies, Grand Street magazine, and Adbuster's in Canada.

Ziebell splits his time between two distinct locations in the United States: South Texas and Michigan's Upper Peninsula.